Latest Hairstyles from the Blonde Hair section
I have been collecting a few pictures of blonde with brown hair, blonde streaked hair, beach blonde hair, dirty blonde hair, brown hair with blonde streaks, medium blonde hair so basically all the nice natural blonde colors that range from light blonde all the way to light brown and most things inbetween!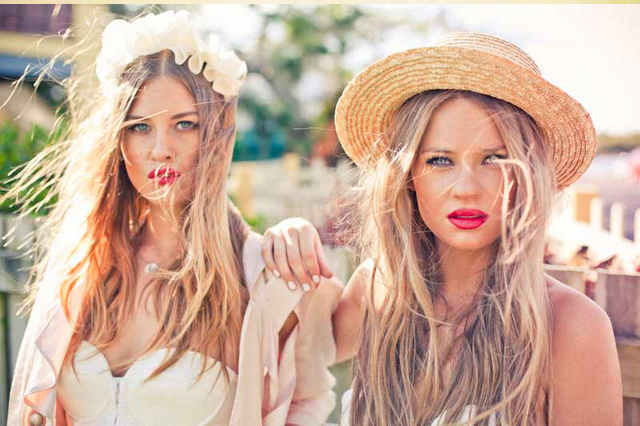 The hairstyles are mainly indie or hipster hair cuts and styles with cute little braids, headbands, out and wavy, always long hair (I adore long hair) and very cute pictures too.
I hope these hipster girls with their hipster looks inspire you!
Kate Moss suits everything, black hair, straight hair, short hair, a shaved head…everything and anything, any hairstyle would look great on this girl!
There is no denial that Kate Moss is a huge celebrity phenomenon, some want to know what she will wear next, others want to know who she is dating and some even make enquiries into the Kate Moss weight. Well here at My New Hair we care about, no better said, we obsess about hair.
Kate Moss With Platinum Hair
So for a girl that suits every look, without a doubt she looks absolutely fabulous with Platinum blonde Hair.
Agyness Deyn – the new "it" girl has carved herself out a nice little niche and all it took was some old op shop clothes thrown together with no thought, a hairstyle reminiscent of that worn by The Beatles, a coolness only rivaled by Sid Vicious, some amazing genes and did I mention very very cool hair.
Aggy Deyn exudes style out of every orifice and she doesn't even have to try! She is definitely a trend setter with a fun and quirky style that makes everyone smile (or at least most people).
So if you are looking for a short trendy hairstyle , a punk short hairstyle or a really cute short hairstyle that will make a splash everywhere you go, why not try her super bleached, super short look.