Latest Hairstyles from the Celebrity Hair section
Katy Perry rocks a fantastic new look – a short black pixie cut!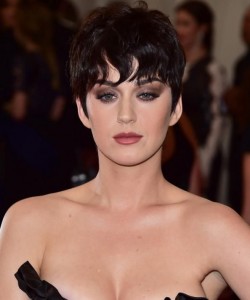 via 20 Stunning Short Hair Ideas
Katy Perry wears Moschino at the Met Ball on May 4, but although the outfit was eye catching, it was not what had everybody talking, what had all eyes on her was her super cute new short cut! The best part is that the short cut is only a wig, but she should seriously consider having this hair all the time, it's the best hairstyle she has had in ages.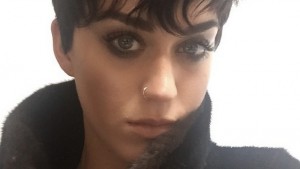 Love or hate her, singer Lana del Rey has shot to fame in the recent months and talk is not just around her singing abilities but much about her persona, her lips (by the way are those babies real or not? I'm so confused) and her hair. This girl has an abundant amount of lush hair and I'm totally loving the whole Brigitte Bardot, 60's bombshell, Jessica Rabbit thing she has going on.

Taylor Swift is a talented American country singer and song writer. Taylor Swift normally sports long flowing curly ash blonde hair with well defined medium width ringlets. Her hair color is a beautiful natural looking shade of ash blonde and it tends to vary from very light ash blonde to medium ash blonde.
Taylor Swift's hair is usually worn down with cascading well defined curls or waves and she is often seen with retro style updos. Despite having enviable curls Swift also looks absolutely stunning with straight hair. This girl has it all – beauty, talent and amazing hair!!!
Taylor Swift Hair Pictures: