Katy Perry rocks a fantastic new look – a short black pixie cut!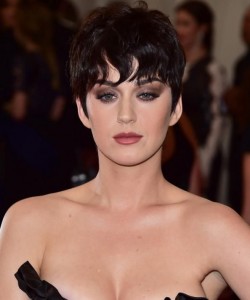 via 20 Stunning Short Hair Ideas
Katy Perry wears Moschino at the Met Ball on May 4, but although the outfit was eye catching, it was not what had everybody talking, what had all eyes on her was her super cute new short cut! The best part is that the short cut is only a wig, but she should seriously consider having this hair all the time, it's the best hairstyle she has had in ages.