Latest Hairstyles from the Brunette Hair section
Katy Perry rocks a fantastic new look – a short black pixie cut!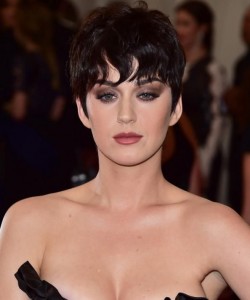 via 20 Stunning Short Hair Ideas
Katy Perry wears Moschino at the Met Ball on May 4, but although the outfit was eye catching, it was not what had everybody talking, what had all eyes on her was her super cute new short cut! The best part is that the short cut is only a wig, but she should seriously consider having this hair all the time, it's the best hairstyle she has had in ages.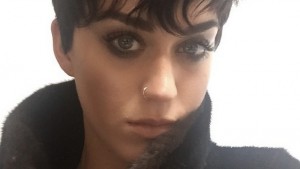 Beautiful blonde and brunette colored hair worn out and natural.
Wavy, curly or straight, dark hair is more fragile than it appears. One of the disadvantages of being a brunette is the low production of sebaceous glands that causes the hair to become dry and delicate. What are the consequences? As black pigments reflect light naturally, if the hair is well hydrated it will always looks radiant. If not, the color fades and hair looks dull and dry.
Dark Hair Maintenance: Shampoo
Wash your hair two or three times a week with a special shampoo formulated for dark hair nutrition. For example; Shampoo John Frieda brilliant brunette. Its natural extracts of cocoa beans and powder pearl illuminate both chocolate tones as deep blacks.
Shampoo hair and rinse it with warm water. Apply a hydrating cream from the middle of the hair to the tips. Let it act for at least 10 minutes, the time required for the nutritional assets of the cream to deeply penetrate the hair.
Rinse it with warm water again and end with cold water rinse to close the hair fiber and give luster to the color.
To avoid brittle hair, avoid using hair dryers or hot plates. If you tend to straighten your hair, apply a protective and nourishing serum from the middle of the hair to the ends just before using the hair straightener.
Dark Hair Maintenance: Haircare
Once or twice a week give your hair a nourishing mask based on argan oil or walnut oil. Apply it throughout the hair and leave it in for at least 15 minutes with your hair wrapped in a warm towel.
Massage the scalp regularly and help the production of sebum.
Homemade Recipes for Dark Hair
-Color-enhancing mask: Make a tea with a walnut or willow leaves in a liter of water. Filter the brew and apply it to wet hair after washing.
-Hair Lightening shine: make an infusion with a bunch of lime, rosemary and lavender in a quart of water. Filter the brew and add a tablespoon of cider vinegar. Apply it on wet hair, leave in and rinse.