Latest Hairstyles from the Articles Hair section
There are many reasons for cutting ones hair short; relationship break-up, birth of a new baby, to get rid of hair damaged by excessive dying and styling or an intense need to make a change. Whatever your reason going from long hair to a short hairstyle is something that requires a lot of thought and consideration. So here are a few things to consider before taking the plunge.
Does Short Hair Suit Everybody?
In theory short hair should suit everyone but in practice pulling off short hairstyles really depends on the individual and how they make it work. There are a few basic rules:
Oval Face Shape:
Basically anything suits this face shape, even a shaved head will look beautiful. Think of Natalie Portman.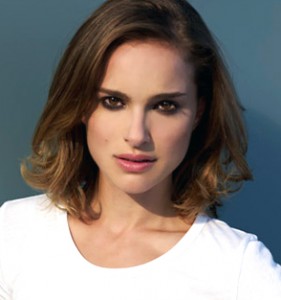 Rectangular Face Shape:
Short hair with fullness at the sides of the face instead of the crown of the head will balance a long and slender face .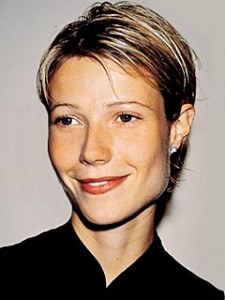 Round Face Shape:
Add volume to the crown of the head to make the face appear longer, keep sides of the hair shorter.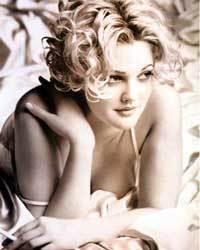 Square Face Shape:
Keep some long wispy layers around the face to soften the strong facial features. Avoid short hairstyles that are too structured as it can make your features look harsh.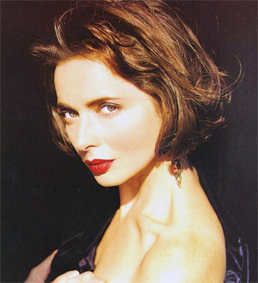 Upkeep of Short Hairstyles
Many think that having a short hairstyle is easier to maintain than long hair. This is not true. With long hair if you are having a bad hair day you can tie it up in a ponytail and be done with it. Short hair requires styling and more regular visits to the salon to keep it looking stylish.
Basic Tips For Looking After Short Hair
Try to limit the use of heated styling appliances such as the flat iron and hair dryer as they cause stress and damage to the hair giving it an opaque appearance and creating split ends.
Do not apply hair products to the roots, keep it to the tips to avoid greasy and oily looking hair, after all you don't want to look like a pirate! Stay away from silicone based products.
Wash your hair with more frequency as the natural oils will cover your hair making it look oily.
Protect your hair from the sun using the same sunscreen you use on your body.
Avoid chlorinated pools as much as possible, especially the first few days after dying your hair.
Agyness Deyn – the new "it" girl has carved herself out a nice little niche and all it took was some old op shop clothes thrown together with no thought, a hairstyle reminiscent of that worn by The Beatles, a coolness only rivaled by Sid Vicious, some amazing genes and did I mention very very cool hair.
Aggy Deyn exudes style out of every orifice and she doesn't even have to try! She is definitely a trend setter with a fun and quirky style that makes everyone smile (or at least most people).
So if you are looking for a short trendy hairstyle , a punk short hairstyle or a really cute short hairstyle that will make a splash everywhere you go, why not try her super bleached, super short look.
Beautiful blonde locks from highlights to platinum blonde hair requires maintenance to keep that brassiness away. Meet your new best friends; toners, silver shampoos and many different hydrating and protein based treatments to add the moisture that the bleach rips away. Following is a compilation of products that are tested and proven to work for your blonde hair to keep it an ash tone as opposed to that dreaded brassiness.
Toner
Goldwell 10P toner or Goldwell 10V toner, which one you chose depends on which shade of blonde you prefer. It is quite a good product to keep your hair from going brassy and lasts up to 3 weeks. Your hair must be bleached quite pale to notice the effects of this product. Mixing the Goldwell 10P and the 10V together can also give beautiful results
Iceflower toning mousse by Schwarzkopf for a platinum blonde produces quite good toning effect and cuts out brassiness
Ultra White Minx water rinse by Roux
Napro Live Silver Toner has a very pretty color and lasts about 8 washes. It is a good cheap toner that you can get in most drug stores or supermarkets
Fudge Paintbox's 'Lighter Shade Of Pale'
Shampoo and Conditioner
Matrix shampoo- So Silver
Matrix Earthy Tones conditioning tube- Violet
KMS blonde shampoo
Wella Bonacure Silver Reflex
Alfaparf silver shampoo is very good. A trick with these shampoos is to leave it on for about 20 mins and it will act like a toner.
De Lorenzo Silver Color Care Shampoo can be used once a week to maintain your perfect blond color
Paul Mitchell Strength Range is good for bleach damaged hair to restore its strength
Treatment
Redken All Soft
Redken Smooth Down Butter Treat
L'Oreal Techni.art Liss Control is great for fine hair
Paul Mitchell Strength Super Strong Treatment
Leave in
L'oreal Intense Repair
Redken All Soft Soft Ends
De Lorenzo Instant Restructant Leave In Hair Treatment
Redken Anti-Snap
PPS Double Fixx for Blondes (will moisturize and cut the brassiness out of hair)
Masque
L'Oreal Absolut Repair mask
Kerastase Masquintense
Matrix Moisturising Mask