If you are searching for natural home remedies for your hair look no further! Try this amazing avocado home based conditioner. It is just as good as the leading deep conditioners from Redken, Joico and Tigi but much much cheaper. It will leave you hair soft, shiny and luscious and ready to go or style into your favorite hairstyle.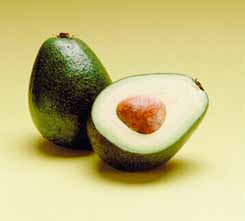 Avocado Hair Conditioner
Ingredients
2 Teaspoons of Avocado
2 Teaspoons of of Olive Oil
2 Teaspoons of of Canola Oil
2 Teaspoons of of Coconut Oil
2 Teaspoons of Honey
Method:
Put all of the ingrediants into a saucepan except for the honey.
Mix slowly on a low temperature setting. Let the mixture heap up but not reach boiling point. Take it off the stove and let it cool down.
Once the mixture has cooled down add the honey and mix togther well.
Add the mixture to your hair and comb through delicately with a fine tooth comb.
Leave the mixture on the hair for about 15 minutes.
Was the mixture off with warm water.
Note: You can only keep tis mixture in the fridge for 2 to 3 days and then you should throw it out.
One response to "Mommas Home Made Avocado Hair Conditioner"