In my experience with various wedding hairstyles there is nothing more beautiful than adding a large beautiful flower to your wedding updo. Not only can the flower(s) compliment the wedding bouquet and floral arrangements but it is a very sweet, delicate and feminine touch.
You can opt for using real flowers or fake flowers. Providing the fake flower is good quality (like a silk flower) both are excellent choices. To have a look at beautiful silk flowers to consider for your wedding day have a look at this store: Silk Hair Flowers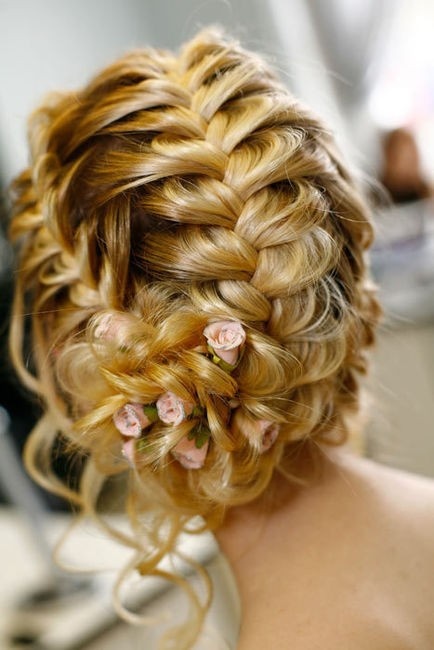 These hairstyles would look amazing with a vintage style wedding, especially if your gorgeous groom to be gave you a stunning antique engagement ring like a Victorian Engagement Ring. Some of these wedding hairstyles with flowers would be great for modern weddings too!
4 responses to "Wedding Hair Flowers"