Rose Gold Hair 2017. The latest hair trend to sweep the globe is the lovely rose gold blonde hair!
Rose gold blonde is the It colour this season, don't believe me, well you know if Kylie Jenner is doing it then it must be!
#RoseGoldHair will yield you tons of cool examples of the fabulous rose gold hair color trend! What makes this so wearable is that it is quite a subtle shade, not quite pink, not quite blonde, it stands somewhere in the middle, creating a cool orange tinged pastel pink look.
There are many ways you can wear this hair color, you can opt for streaks, create a two toned gradients, an ombre look or go for an all over effect with your entire head covered in the same solid tone. Below are some rose gold ideas for your hair that you will love, next time you visit your salon be sure to take along one of these as a reference for your own hair, this lovely warm shade is suitable for all skin tones!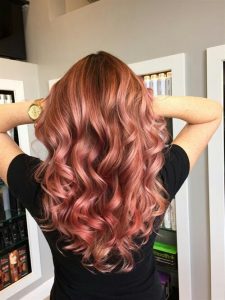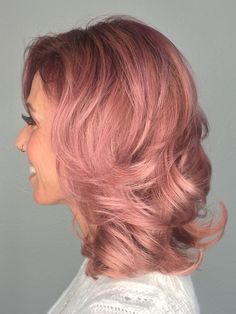 Loving this next one with a slightly more orange tone to it.
So pretty, this color is perfect!