Latest Hairstyles from the Bold Color Hair section
Multidimensional hair color with chunks and streaks highlighted in blonde and lowlights in red, coppery browns and blacks.
Medium length hair with big blonde chunks of color mixed in with red pieces.
Bleached blonde above and red beneath.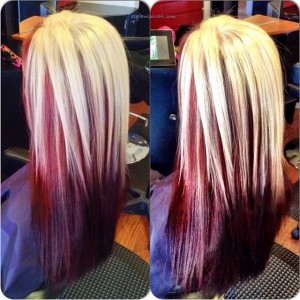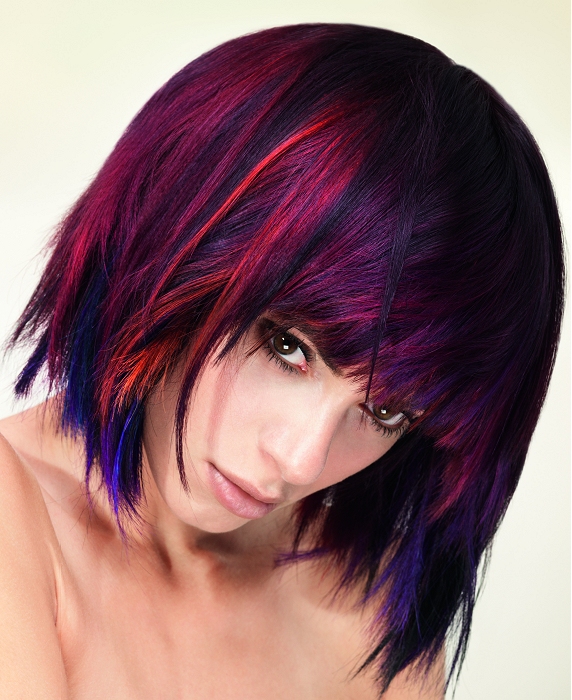 Purple, pink, blue and black hair color.