Latest Hairstyles from the Anne Hathaway Hair section
The ever dark and fabulous director Tim Burton has cast Johhny Depp as the Mad Hatter in his upcoming Alice in Wonderland film titled Wonderland!
Johnny Depp is one of the hottest, sexiest men on the planet and continues to do so with freaky yellow eyes, bright orange hair and a pale white face. So a very happy un- birthday to you!!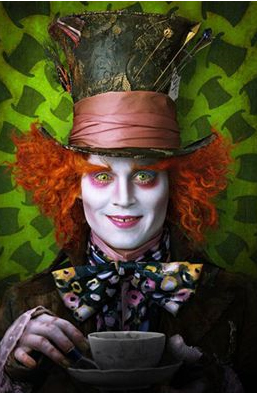 What do you think of Johnny Depp and his Mad Hatter look?
Tim Burton is casting Helena Bohnam Crater as the Queen of Hearts and Anne Hathaway as the White Queen, check it out!