Articles about chignon Hair
More gorgeous  hairstyles for your prom with a great view of the style from the front and the back. Accessories such as flowers give the hairstyle a great touch and is very in at the moment, choose a color that compliments your prom gown.
For more beautiful prom hairstyles click here: Prom Hairstyles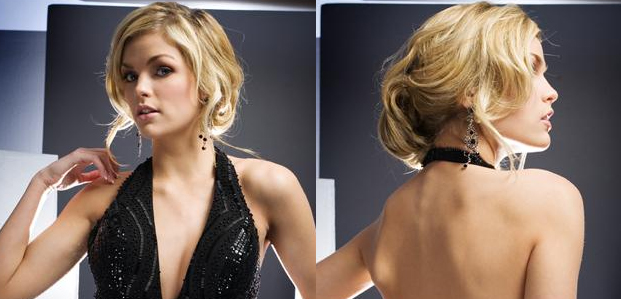 Set hair with big curls, let the hair out and pin it up loosely for this sexy and feminine prom hairstyle.
For more hairstyles for your prom check out these galleries:
Now that prom dresses have been chosen and so have your dates it is time to think about what you are going to do with your hair on that special prom night. If you are looking for glamorous, sophisticated and fancy prom hairstyle then you have found the right place, here is a series of great prom hair style looks for you to wear. I have provided a view of the front and the back of the prom hairstyle so that if you decide that this is the look for you; you don't have to leave any part of the hairstyle to guesswork.
For more prom hairstyle check out: Prom Hairstyles
For more hairstyles for your prom check out these galleries: